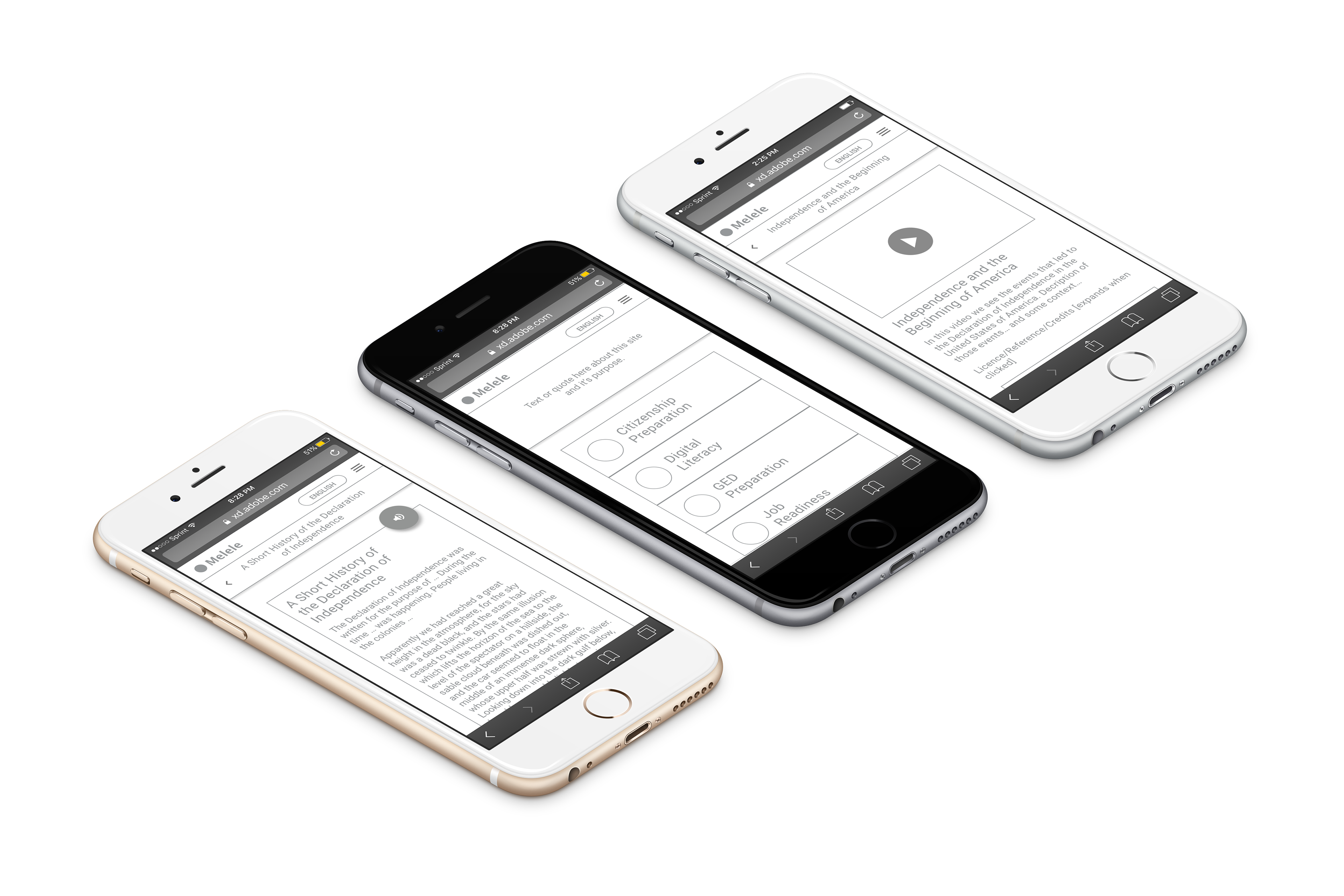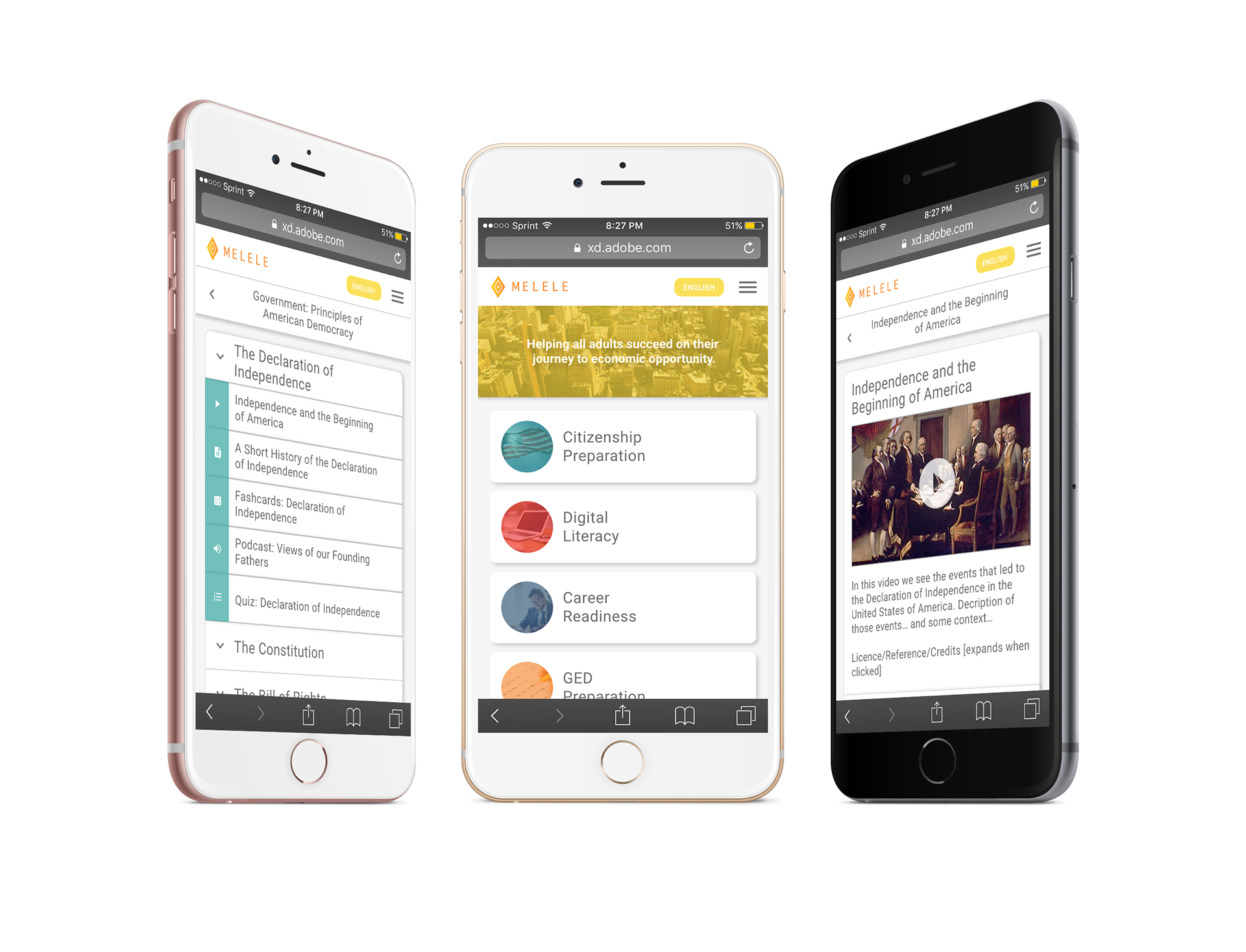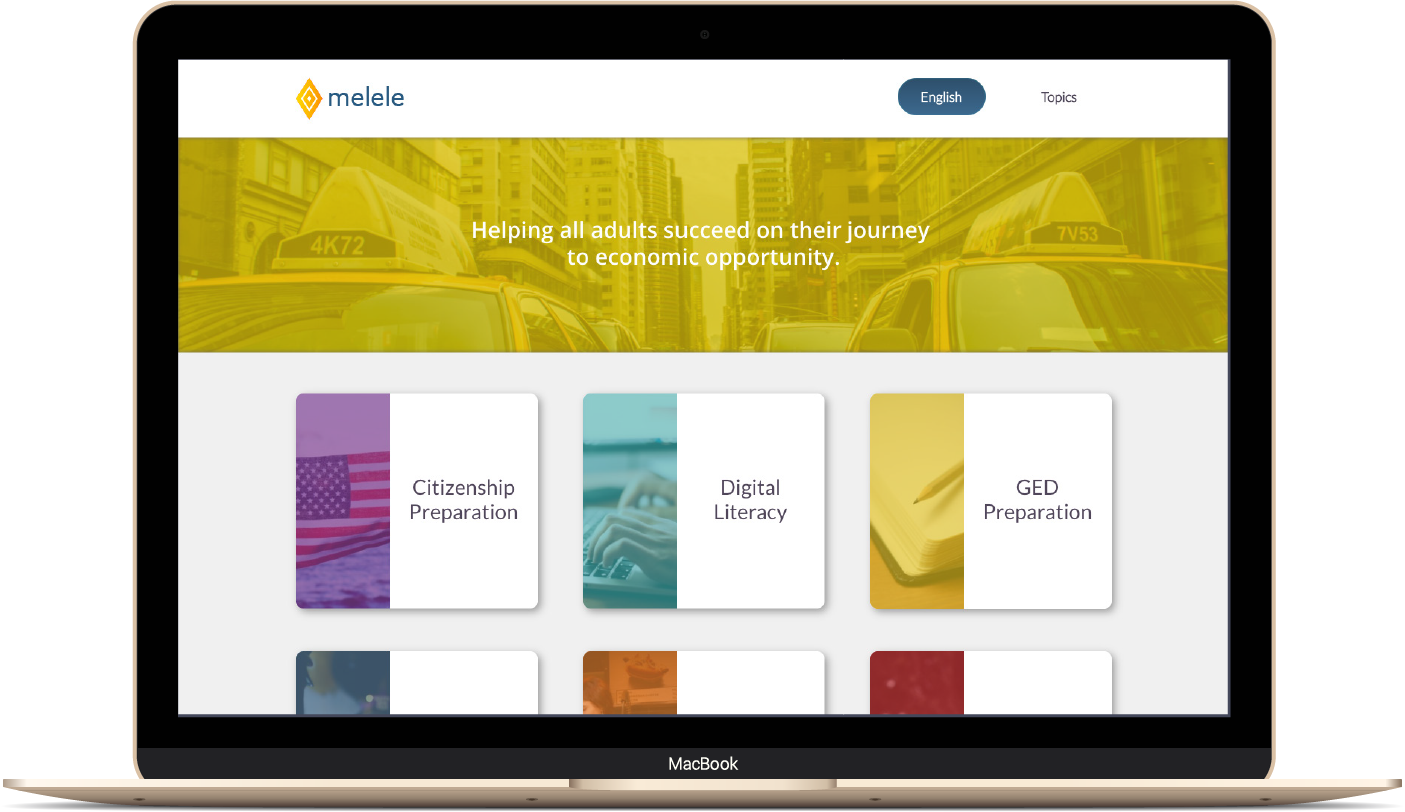 (10 month project; Team of 1)
Very few online platforms serve adult basic education programs, and even fewer provide a walk-up-usable experience for teachers and students. I did user research on adult learners and designed a platform that leverages free and/or openly licensed educational resources for adult basic education.
Interviews with 4 adult basic education teachers and 2 adult education technology experts
Design walkthroughs with 2 adult immigrants (with a medium-fidelity prototype)
Usability studies with 1 citizenship preparation teacher (with a high-fidelity prototype)


Technology: In the classroom students use projectors and desktops. At home, most use mobile devices.
Teachers: Teachers want tools like games, stories, and timelines that fold in several difficult concepts and that make learning fun.
Students: Students want to see clear links between what they are learning and how it will be used. They don't have time for extraneous information.